Boards is a social platform for sharing anonymous thoughts between friends. Everyone in your contacts has a board profile regardless of if they have the app or not. You can earn points towards your boardscore and show off to your friends. You can post polls, text posts, and images to other people's boards.
Launch is a quality assurance deep link testing app. It was developed for internal use by WillowTree. The purpose of this app is to keep track of and test all deep links into a given mobile application. By keeping track of these links, there is less room for error or pesky bugs!
Wingtips is a conceptual airline ticket application to find last minute cheap deals.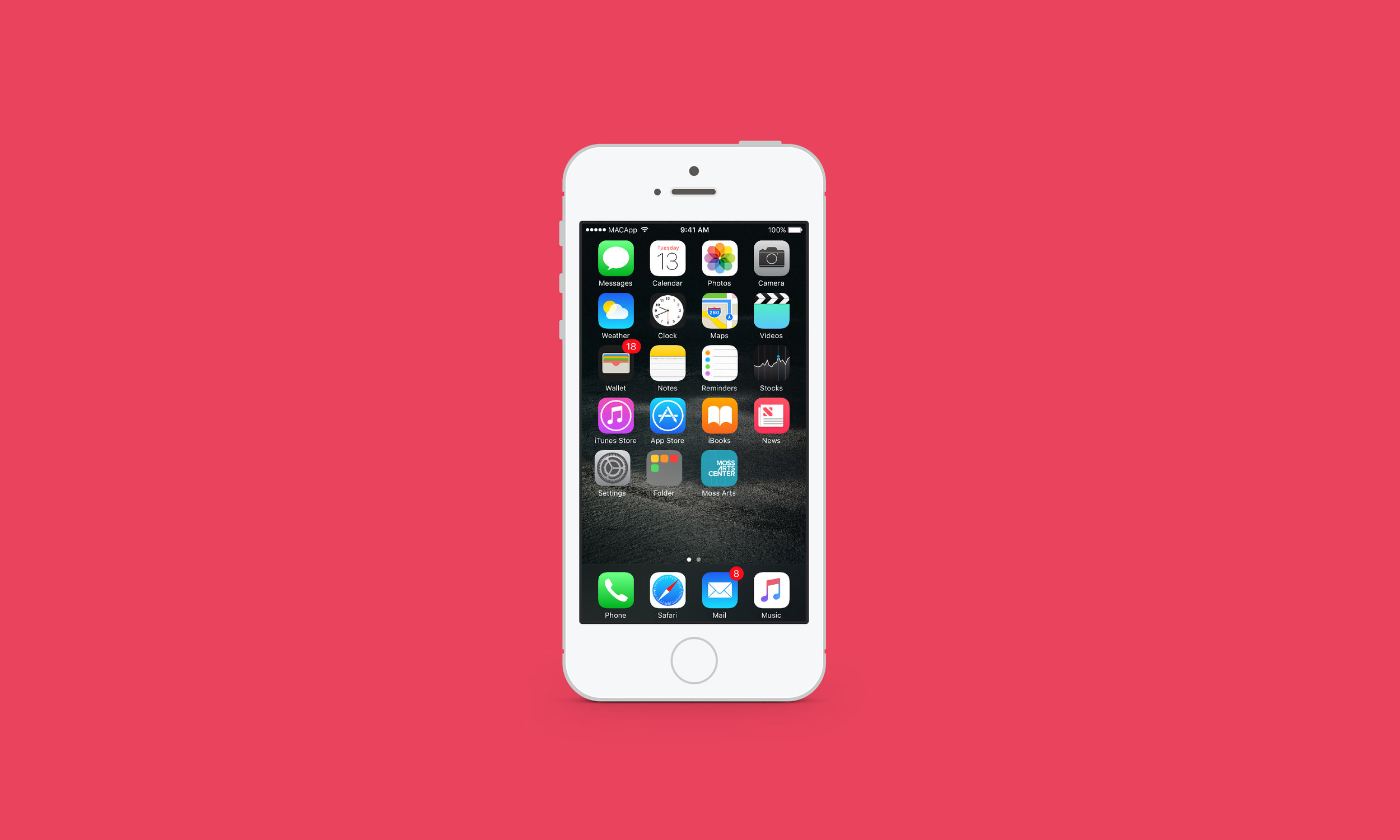 The Center for the Arts at Virginia Tech and the Institute for Creativity, Arts, and Technology are headquartered in the Moss Arts Center. The 150,000-square-foot facility includes a 1,260-seat performance hall, visual arts galleries, amphitheater, four-story experimental Cube, and multiple studios. One of the main struggles of the experience is buying tickets to shows. The existing interface was not user friendly and had heinous colors. This majority of the time on this project was spent gathering information and testing UX conventions to make the most fluid possible experience for a ticket buyer + arts lover.
Qsport is an app to help people find pickup sports games in their communities. This app was created in collaboration with two developers who had the idea, will it see the light of day? Who knows!
Vaporapid is my whimsical addition to the Venice Vaporetto public service transport initiative. A vaporetto is a waterbus in Venice, Italy. There are 19 scheduled lines that serve locales within Venice, and travel between Venice and nearby islands, e.g., Murano, Burano, and Lido. The name, vaporetto, could be translated as "little steamer", and refers to similarly purposed ships in the past that were run by steam. After visiting Venice on my study abroad, we found ourselves waiting a long time for this public transport. With little time and much to explore, I wished there was a way to get around in a more timely manner. This app functions more as an aquatic uber. There are holes in the user experience, but it was a fun little thought project.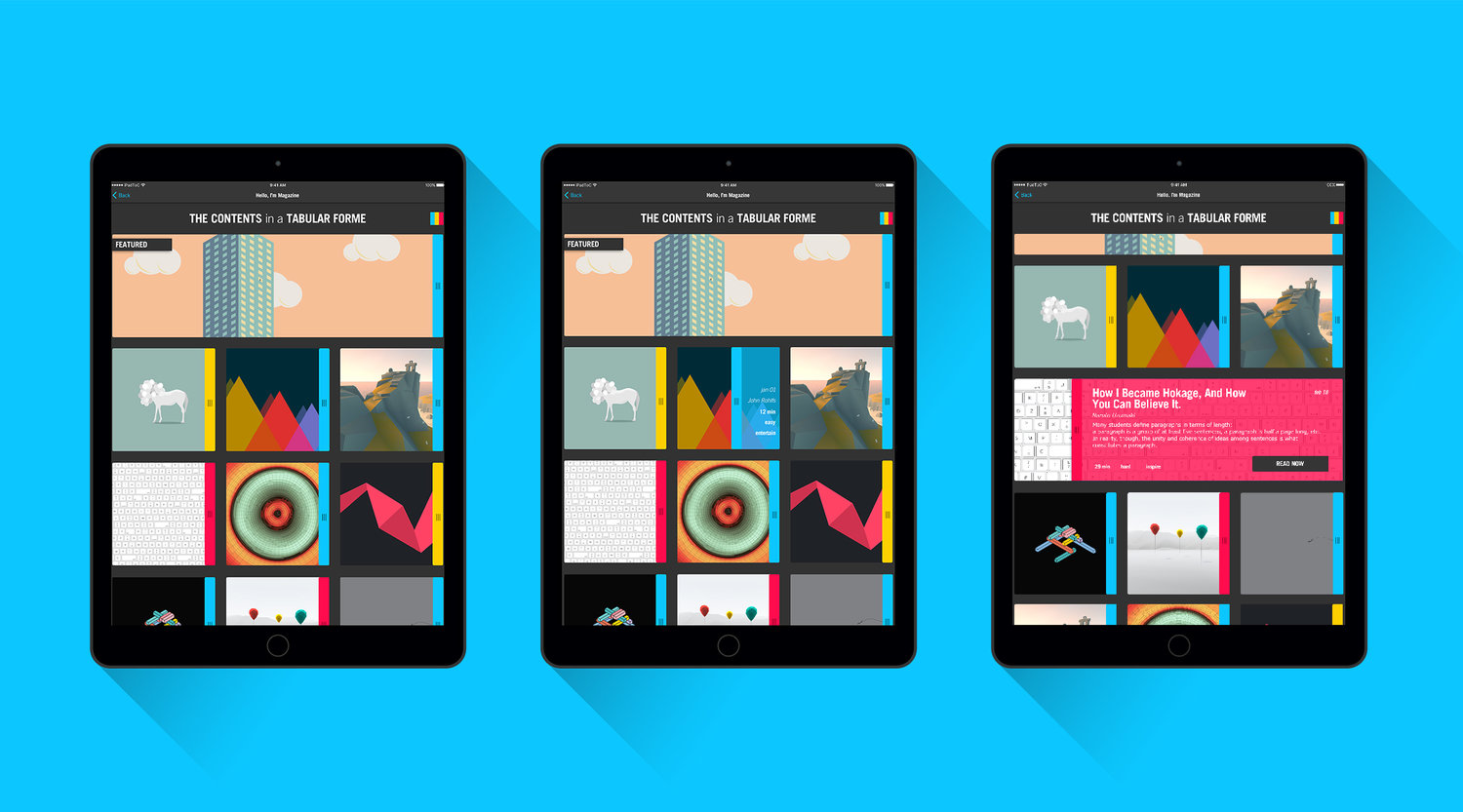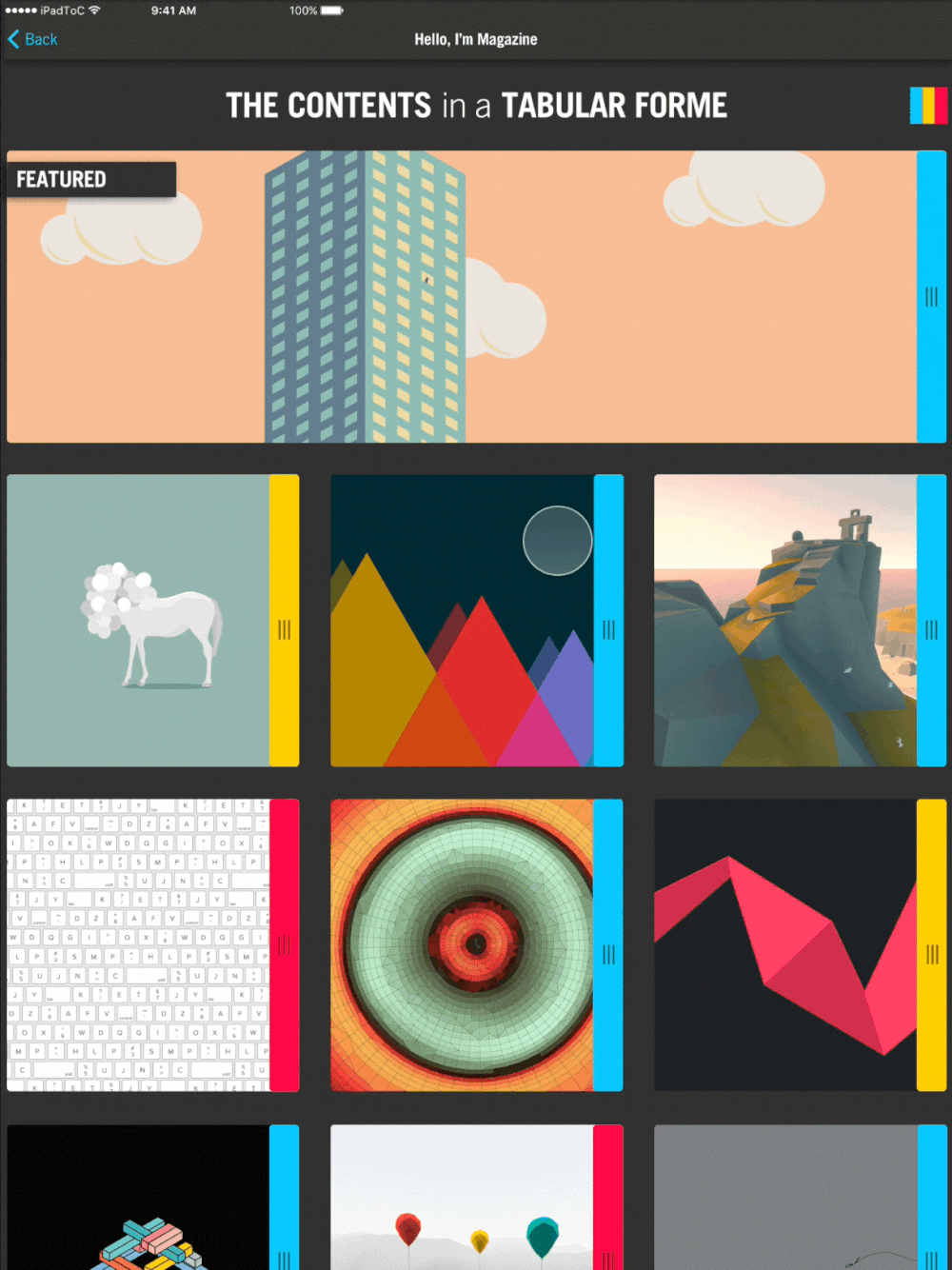 Hello, Magazine is an experimental editorial publication specializing in clickbait articles. The interface was tailored to the joy-clickers on the internet. Primary colors and a modular grid allow for a grippy experience similar to a poke-poke video game, but you're reading questionably accurate articles! Woo!